Durban is the place to be this Winter
Posted on Wed April 5, 2023.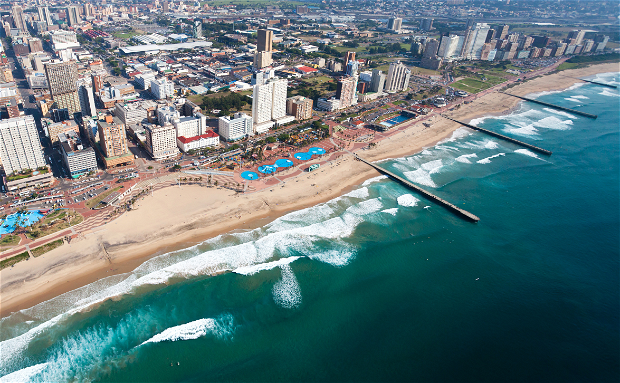 As the winter season approaches, it's the perfect time to take a break from the hustle and bustle of everyday life and treat yourself to a much-needed getaway. If you're looking for the perfect destination to relax, unwind, and bask in the warm sunshine, look no further than Durban, South Africa
Durban is known for its beautiful beaches, vibrant culture, and diverse cuisine. But did you know that May is one of the best times to visit Durban? The weather is absolutely perfect, with sunny skies and warm temperatures that are not too hot or humid. This makes it the ideal time to explore all that Durban has to offer, from its stunning coastline to its lively markets and exciting nightlife.
And if you're looking for the perfect place to stay, our guesthouse is the perfect choice. We offer luxurious accommodation that is sure to make your stay comfortable and memorable. Our rooms are beautifully decorated, spacious, and equipped with all the modern amenities you need for a comfortable stay.
But that's not all - we're currently offering an amazing special offer of 30% discount on all bookings made in May. That means you can enjoy all the comfort and luxury of our guesthouse at an unbeatable price. So if you've been dreaming of a relaxing getaway, there's no better time to book than now.
Whether you're traveling solo, with your partner, or with your family, our guesthouse is the perfect home away from home. We're located in a peaceful and tranquil setting, surrounded by lush greenery and stunning views. So you can enjoy the best of both worlds - the excitement and energy of Durban, and the peace and tranquility of our guesthouse.
So why wait? Book your stay with us today and take advantage of our amazing special offer. Come and experience the beauty of Durban in May, and make memories that will last a lifetime.