Standard Main House Room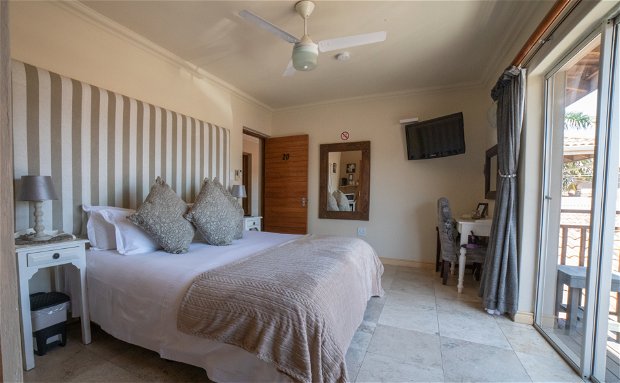 A Luxury room in the Main house includes a bath, shower and Queen Size Bed.
Accommodating 2 guests, this room is thoughtfully furnished with a range of amenities to enhance your stay. Enjoy your favorite satellite channels on the flat-screen TV, stay cool with air-conditioning, make use of the bar fridge for refreshments, and stay connected with free Wi-Fi. A ceiling fan ensures a comfortable climate, while a coffee station adds a touch of convenience to your mornings.
Experience Luxury and Comfort in Our Main House Rooms