Africa Room

The cream of the crop. This luxurious room is our pride and joy.
Africa Room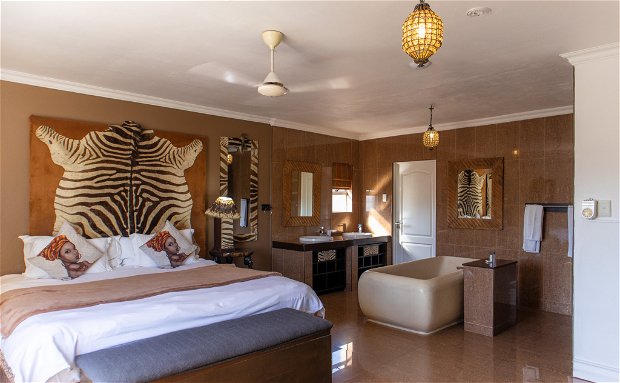 Our Africa room boasts authentic animal skins & a beautiful walk-in shower & stone bath. Private entrance & luxurious King size bed.
Indulge in the ultimate comfort and convenience as you unwind in our luxurious Africa Room. The room is thoughtfully designed to offer you a serene and relaxing experience. Immerse yourself in the beauty of our beautiful walk-in shower, and let your worries melt away as you indulge in pure relaxation within the confines of a luxurious stone bath.
Escape into a world of refined elegance and tranquility.